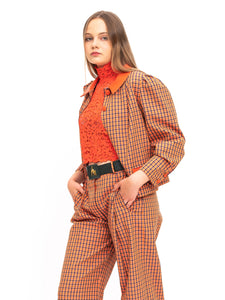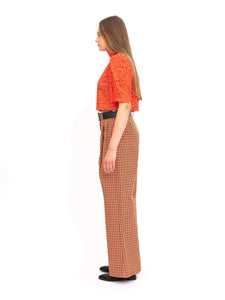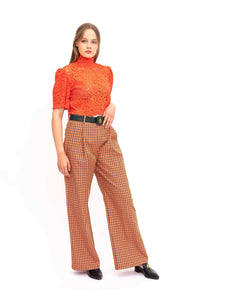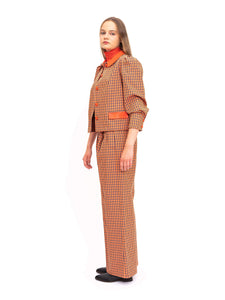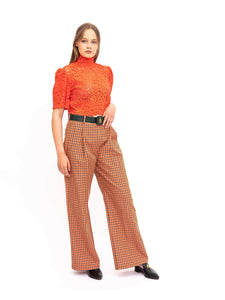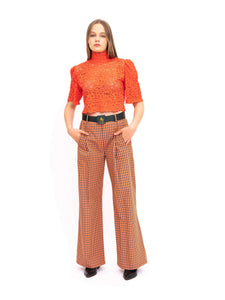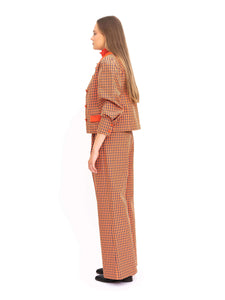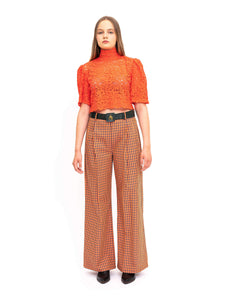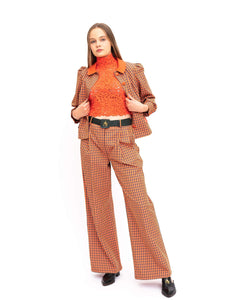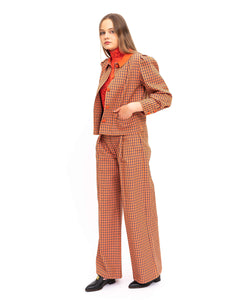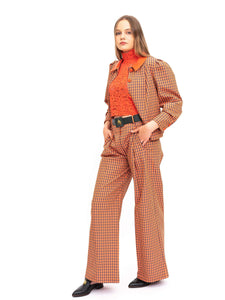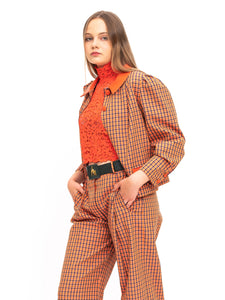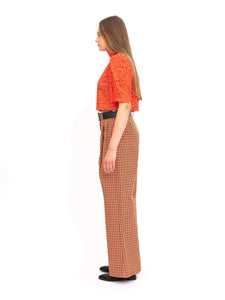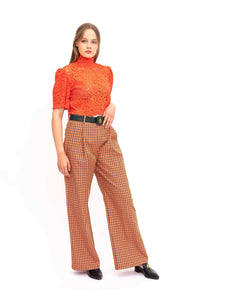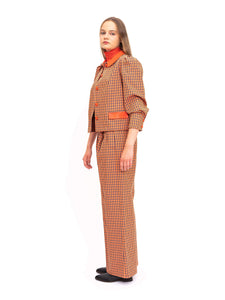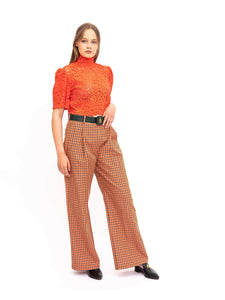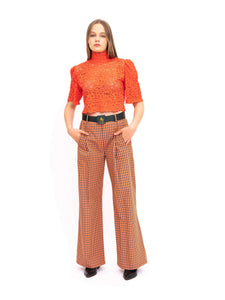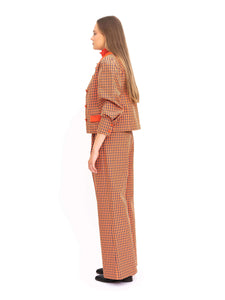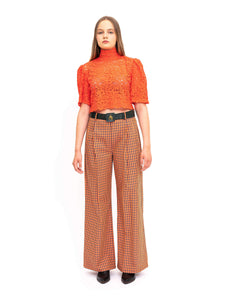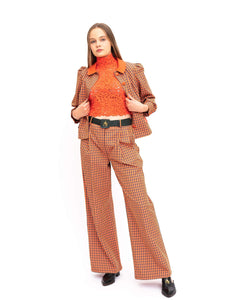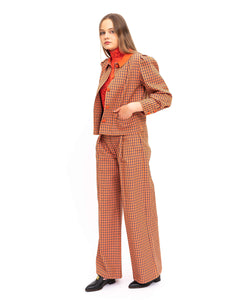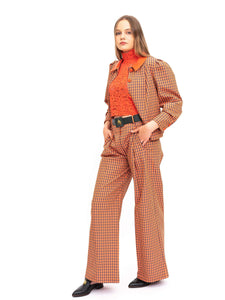 Elevate your wardrobe with our exquisite collection of women's palazzo pants. Introducing our unique and handmade masterpiece that effortlessly adds a touch of luxury to your ensemble. Crafted with meticulous attention to detail, these palazzo pants are made from soft, flattering cotton fabric, draping elegantly and enhancing your silhouette. The classic plaid design adds a timeless charm to these trousers, making them a versatile and stylish addition to your wardrobe.
Key Features:
Handmade craftsmanship: Each pair of palazzo pants is meticulously handcrafted, ensuring a one-of-a-kind piece that reflects exceptional artistry.
Soft and flattering cotton fabric: The choice of high-quality cotton fabric provides a gentle touch against your skin while flattering your figure with its draping effect.
Classic plaid design: The timeless plaid pattern adds a sophisticated and versatile element to the trousers, allowing you to effortlessly style them for various occasions.
Airy and comfortable: Experience a liberating sense of comfort with the lightweight and breathable nature of these palazzo pants, keeping you at ease throughout the day.
Perfect companion for the day: Whether you're running errands, attending meetings, or enjoying a leisurely day out, these pants will be your reliable and stylish companion.
Styling Tips:
Effortless elegance: Pair these palazzo pants with a tucked-in blouse in a complementary solid color, and add a pair of heels or wedges for a chic and sophisticated daytime look.
Bohemian flair: Embrace a bohemian-inspired style by teaming these pants with a flowy, off-shoulder top, layered necklaces, and flat sandals. Complete the look with a floppy hat for a relaxed yet fashionable vibe.
Monochrome minimalism: Opt for a monochromatic look by pairing the pants with a black or white fitted top, creating a sleek and modern ensemble. Add a structured blazer for a touch of sophistication.
Play with patterns: Mix patterns by pairing these plaid palazzo pants with a striped or floral-printed top. This bold combination adds a playful and eclectic twist to your outfit.
Elevated casual: For a laid-back yet polished look, style the pants with a fitted t-shirt or a cropped sweater, along with sneakers or ankle boots. Accessorize with a statement belt to define your waist and elevate the overall look.
Layer it up: Transition into cooler weather by layering a cozy cardigan or a denim jacket over the pants. This adds dimension and warmth while maintaining a trendy and effortless style.