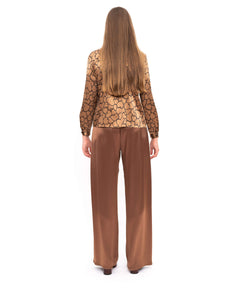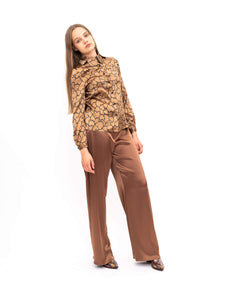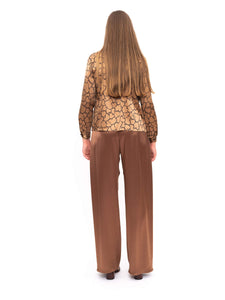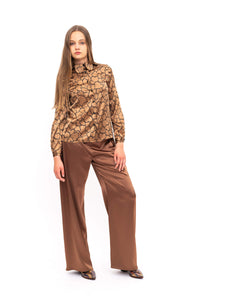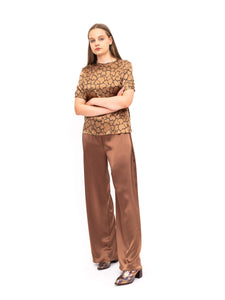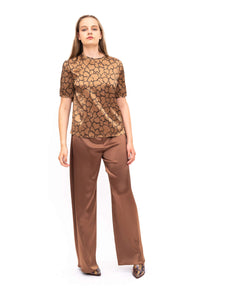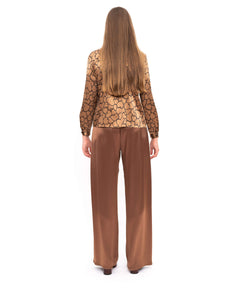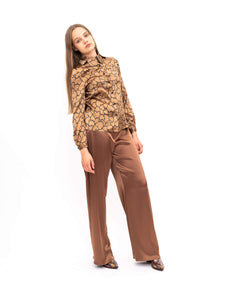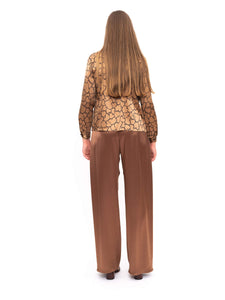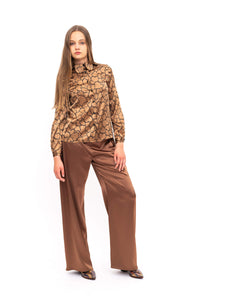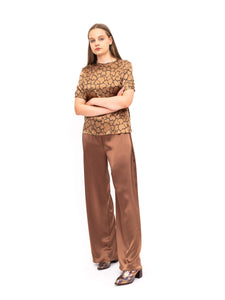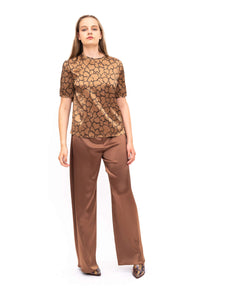 Introducing our brown palazzo pants made from the finest Italian silk, a fashion piece that will take your wardrobe to the next level! Crafted with the utmost care and attention to detail, this handmade fashion piece is designed for the sophisticated metropolitan woman who knows what she wants.
Made with quality fabric that feels luxurious against your skin, this piece is a true testament to the art of fashion. Every stitch is carefully placed to ensure a flawless fit that flatters your figure and accentuates your best features.
Whether you're heading to a business meeting or a night out on the town, this fashion piece is the perfect addition to your wardrobe. Pair it with your favorite statement jewelry and a bold lip for a look that exudes confidence and sophistication. So why settle for anything less than the best? Invest in this handmade fashion piece today and elevate your style to new heights!