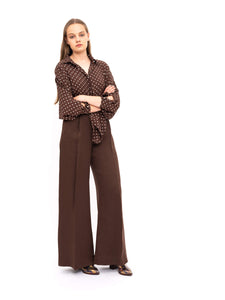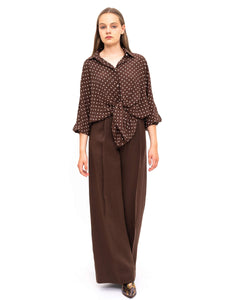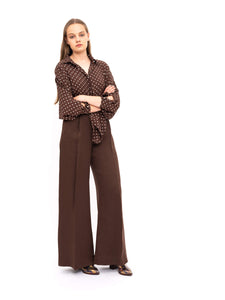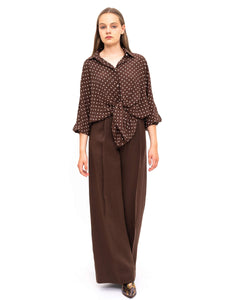 100 % Brown Silk Blouse
Tax included.
This handmade brown silk blouse is a true work of art. The quality of the material is impeccable, with a luxurious feel that drapes beautifully on the body. The unique sleeve design is the standout feature of this blouse, with clean cut attention to detail that adds a touch of sophistication to any outfit.
The blouse is versatile and can be dressed up or down, making it perfect for any occasion. Pair it with high-waisted jeans and heels for a chic daytime look, or with a skirt and statement jewelry for a night out. The blouse is perfect for layering, and can be worn with a blazer or cardigan for a more formal look. The blouse is a statement piece that is sure to turn heads and make you feel confident and stylish.