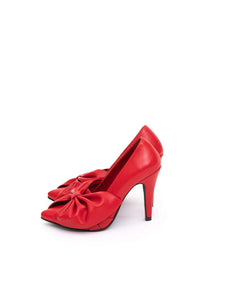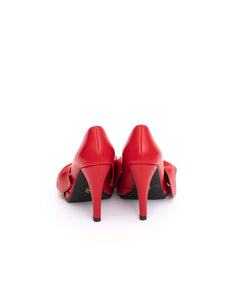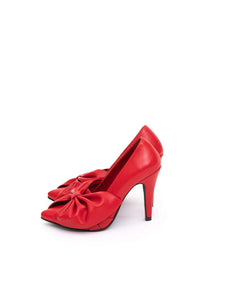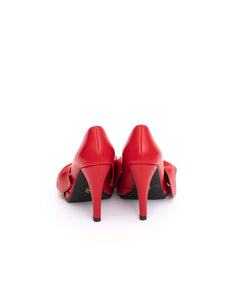 Red Pumps Shoes
Tax included.
Indulge in the epitome of style and sophistication with our handmade red leather pumps  shoe with a bow designed exclusively for the metropolitan woman who values quality and finesse. These shoes are handcrafted with premium quality fabric, ensuring that each pair is unique and made with the utmost attention to detail.
Our shoe piece is the perfect addition to any outfit, whether you're dressing up for a night out in the city or looking to add a touch of elegance to your everyday attire. The sleek and modern design of these shoes will elevate your entire wardrobe, making you stand out from the crowd with their stunning, yet subtle, sophistication. Not only are these shoes a masterpiece of craftsmanship, but they are also versatile enough to be paired with a variety of outfits, from casual jeans to a chic cocktail dress.
Our handmade leather shoe piece is the ultimate statement piece that every metropolitan woman needs in her wardrobe. So, what are you waiting for? Invest in quality and style with our handmade leather shoe piece and elevate your fashion game to the next level. Trust us, you won't regret it.