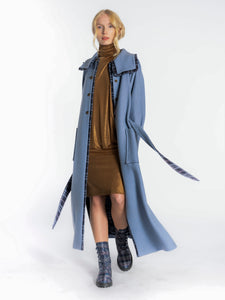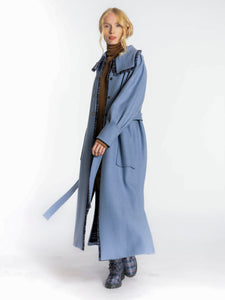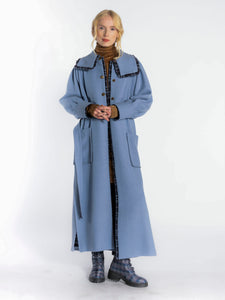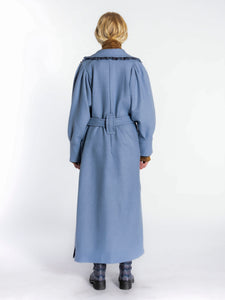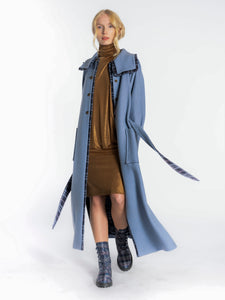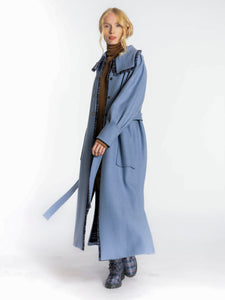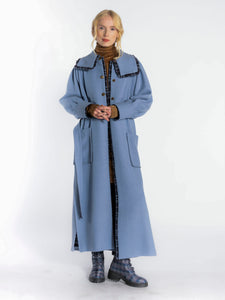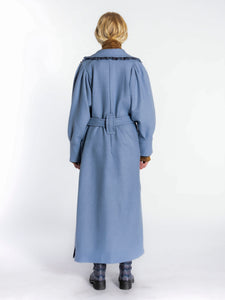 Introducing our exquisite handmade female coat, a true testament to artisanal craftsmanship and timeless style. This button-down coat with a waist belt is meticulously crafted to enhance your silhouette, exuding elegance and sophistication. Prepare to make a lasting impression with this remarkable piece that seamlessly combines fashion-forward design and impeccable quality.
Every detail of this coat is thoughtfully considered, from the precise stitching to the choice of luxurious materials. Handcrafted with care, it embodies a sense of uniqueness and individuality, elevating your style to new heights. The button-down style adds a touch of classic charm, while the waist belt cinches in at the waist, creating a flattering and feminine shape.
Key Features:
Handmade craftsmanship: Each coat is lovingly handmade, showcasing the skill and dedication of our artisans.
Button-down style: The timeless button-down design adds a touch of sophistication, ensuring a polished and refined look.
Waist belt: The included waist belt not only adds style but also helps accentuate your waistline, creating a flattering silhouette.
Premium quality materials: Only the finest materials are used to create this coat, ensuring durability, comfort, and a luxurious feel.
Unique and exclusive: With its handmade nature, each coat is a one-of-a-kind piece, allowing you to showcase your individual style.
Style Tips:
Effortlessly chic: Pair this handmade coat with tailored trousers, a crisp white blouse, and ankle boots for a sophisticated and put-together look.
Belted elegance: Emphasize your waist by cinching the coat with the waist belt, adding a touch of elegance and defining your silhouette. Complete the look with a pair of heels for a refined ensemble.
Versatile layering: Layer the coat over your favorite knitwear or a lightweight sweater, allowing the unique design details to shine through. Finish off with jeans and knee-high boots for a stylish and cozy outfit.
Classic with a twist: Add a modern touch by layering the coat over a patterned dress, pairing it with ankle boots or pumps. This combination of classic and contemporary elements creates an effortlessly chic look.
Statement accessories: Elevate your outfit by adding statement accessories, such as a bold scarf or a statement handbag, to complement the coat's elegance and draw attention to your ensemble.
Prepare to embrace the colder months with confidence and grace in our exceptional handmade female coat. With its button-down style and waist belt, it offers both style and functionality, making it a must-have addition to your wardrobe. Elevate your style and showcase your individuality with this remarkable coat, crafted with utmost care and attention to detail.
Maintenance tips:

- Hand washing
- No tumble dryer
- Iron gently