Culotte aus Kunstpelz (Unikat)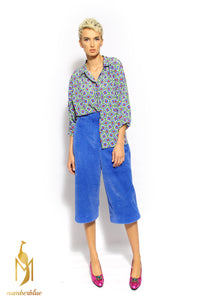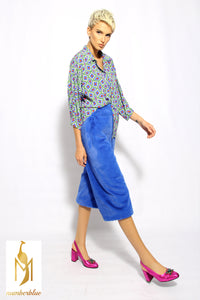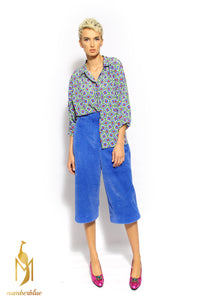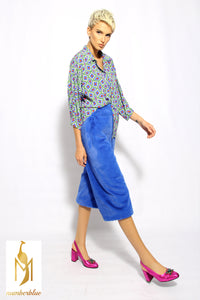 Culotte aus Kunstpelz (Unikat)
Tax included.
Discover the epitome of luxury and comfort with our exceptional handcrafted women's casual shirt. Uniquely designed and carefully constructed, this one-of-a-kind piece embodies the essence of refined style. Meticulously crafted from premium quality fabric, it ensures a soft and indulgent touch against your skin. With its timeless appeal and versatile silhouette, this shirt effortlessly enhances any casual ensemble, elevating your everyday look to new levels of sophistication and undeniable elegance.
Style Tips:
Achieve a chic and effortless look by pairing this handcrafted casual shirt with high-waisted jeans and ankle boots. Roll up the sleeves for a relaxed vibe and add a statement belt to accentuate your waistline.
For a more polished and refined outfit, tuck the shirt into tailored trousers and layer it with a structured blazer. Complete the ensemble with pointed-toe flats or heels for a touch of sophistication.
Create a trendy and casual-cool appearance by knotting the shirt at the front and wearing it over a denim skirt or shorts. Add some sneakers or sandals for a comfortable yet fashionable summer look.
Embrace a bohemian-inspired style by pairing the casual shirt with wide-leg pants and accessorizing with layered necklaces and bangles. Finish the look with strappy sandals or wedges for a relaxed yet stylish ensemble.
Experience the perfect blend of luxury, comfort, and timeless style with our handcrafted casual shirt. Embrace its versatility and let it effortlessly elevate your wardrobe, providing you with endless opportunities to showcase your sophistication and undeniable elegance.
Material: 100% Polyester Futterstoff: Satin und Seide