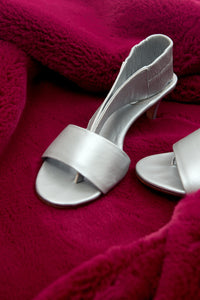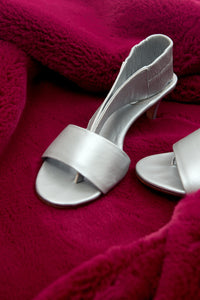 Handmade Silver Shoes
Tax included.
Step up your shoe game with our exquisite collection of women's silver handmade shoes. Crafted with the finest quality materials, our shoes are designed to give you the ultimate comfort and style.
Each pair is meticulously handcrafted with attention to detail, ensuring that you receive a unique pair of shoes that are truly one-of-a-kind. Our sandal is not just sandal, its a statement of confidence. Whether you're dressing up for a special occasion or simply running errands, this piece will elevate your style and give you that extra boost of confidence you need to conquer the day. With a range of designs to choose from, you're sure to find the perfect pair to suit your individual style.
This piece is designed to make you stand out from the crowd. So why settle for ordinary when you can have extraordinary? Get your hands on a pair of our handmade women's shoes today and experience the difference for yourself.