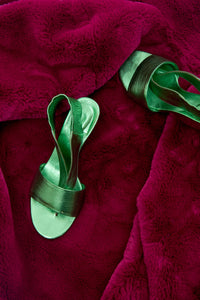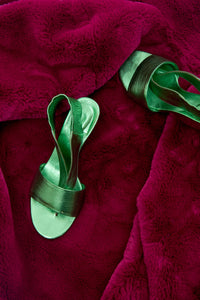 Handmade Green Sandals
Tax included.
Introducing our latest collection of Women's Handmade Shoes, crafted with the utmost care and precision. Our skilled artisans have put their heart and soul into creating footwear that not only looks stunning but also feels incredibly comfortable.
Made with premium quality materials, these shoes are designed to last for years to come. Each pair of our handmade shoes is unique in its own way, giving you the confidence to step out in style. The intricate design and attention to detail are sure to turn heads wherever you go. Whether you're headed to a special occasion or just running errands, these shoes are perfect for any occasion.
Our Women's Handmade Shoes are more than just footwear - they are a work of art. So why settle for ordinary when you can have something extraordinary? Invest in a pair of our handmade shoes today and experience the difference for yourself.