Lila karierter Mantel (nur 1 Stück)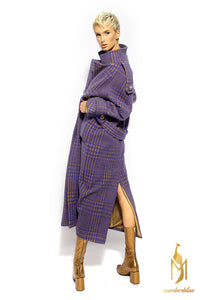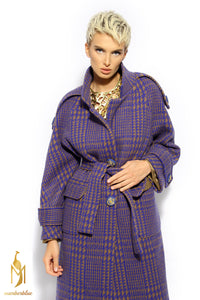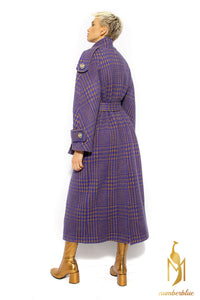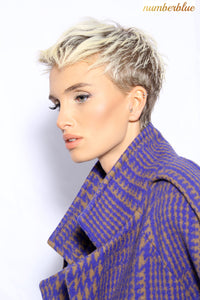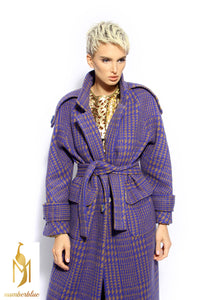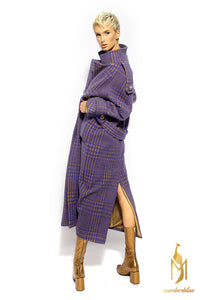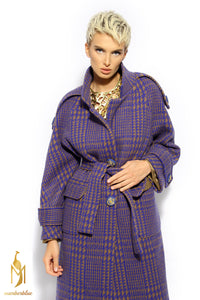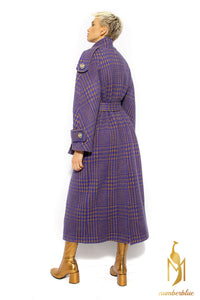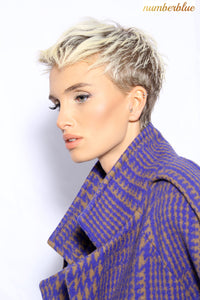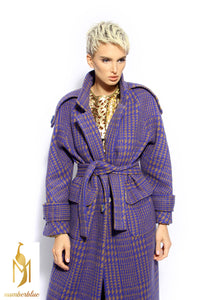 Lila karierter Mantel (nur 1 Stück)
Tax included.
Introducing our stunning Purple Plaid Women's Coat with a Bold Collar and Distinctive Design. This coat combines style, comfort, and a touch of sophistication to elevate your winter wardrobe.
Crafted with meticulous attention to detail, this coat features a captivating purple plaid pattern that adds a pop of color and personality to your ensemble. The bold collar adds a unique and fashionable element, making a statement wherever you go.
Designed with both warmth and style in mind, this coat is tailored to perfection. The inclusion of a waist belt allows you to cinch and accentuate your waist, creating a flattering silhouette that enhances your natural curves.
Style Tips:
For a chic and polished look, pair this purple plaid coat with black slim-fit trousers, a crisp white blouse, and ankle boots. The bold collar adds a touch of sophistication, while the waist belt brings out your shape and adds a stylish finishing touch.

Embrace a mix of patterns by layering this coat over a striped or floral dress. The contrasting designs create a fashion-forward and eye-catching outfit that is perfect for a brunch date or a day out with friends.

Create a cozy and casual ensemble by pairing this coat with distressed jeans, a chunky knit sweater, and knee-high boots. Let the coat take center stage with its distinctive design, while the waist belt adds a touch of structure and style.

Accessorize with a statement handbag or a wide-brimmed hat to elevate your overall look. These accessories add a touch of flair and help tie your outfit together, showcasing your unique sense of style.

Play with different textures by incorporating a faux fur scarf or a leather belt into your ensemble. These additions bring an extra layer of luxury and dimension to your outfit, taking it to the next level.
Step into the winter season with confidence and style in our Purple Plaid Women's Coat with a Bold Collar and Distinctive Design. Stay warm, effortlessly chic, and ready to turn heads wherever you go. Embrace the power of fashion and make a statement with this stunning coat.
Material: 98% Schurwolle, 2% Polyamid
Futterstoff: 100% Seide