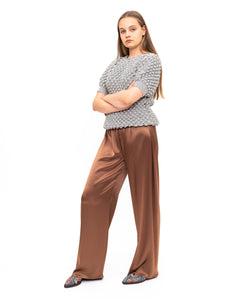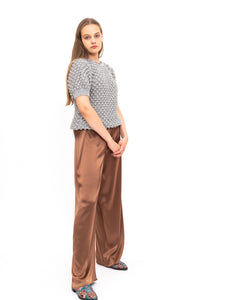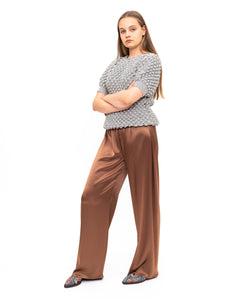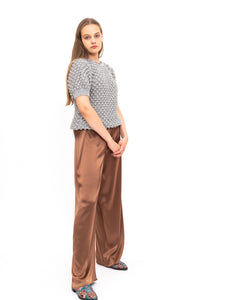 Brown Silk Pants
Tax included.
Elevate your wardrobe with our Handmade Free Silk Brown Trousers!

Crafted with care and attention to detail, these trousers are made from the finest free silk fabric, ensuring they're as comfortable as they are stylish. The brown color adds a touch of sophistication to any outfit, making them perfect for both casual and dressy occasions.

Not only are these trousers stylish and comfortable, but they're also handmade, ensuring each pair is unique and one-of-a-kind. The attention to detail in the stitching and construction makes them a true work of art that you'll be proud to wear.

The versatile design of these trousers makes them a must-have in any wardrobe. The comfortable and breathable fabric makes them perfect for warmer weather, while the chic and sophisticated style can be dressed up or down depending on the occasion.

Whether you're heading to the office or out for a night on the town, our Handmade Free Silk Brown Trousers will keep you looking and feeling your best.