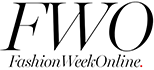 Clothing
Maya Seyferth is a visionary in the world of fashion, seamlessly blending contemporary aesthetics with timeless elegance. Her designs, characterized by their innovative use of fabrics and attention to detail, have redefined modern luxury. Each piece in her collection tells a story, reflecting Maya's commitment to craftsmanship and her deep understanding of the dynamic nature of style. As a trailblazer in the fashion industry, Maya continues to captivate audiences with her unique approach to design.
Shoes
Maya Seyferth, a name synonymous with revolutionizing the world of footwear, brings a unique blend of functionality and high fashion to her shoe designs. Her creations are more than just accessories; they are masterpieces of comfort and style, reflecting her deep understanding of both the art and science of shoemaking. With an eye for the avant-garde, Maya consistently pushes the boundaries, ensuring each pair of shoes is a statement in itself. Her dedication to quality and innovative design has made her a favorite among fashion-forward individuals. Maya's latest shoe collection is not just a step but a leap into the future of footwear fashion.
Categories
Maya Seyferth stands at the forefront of fashion innovation, with each of her collections representing a unique fusion of artistic vision and practical elegance. Her work transcends mere trends, offering a diverse range of styles that cater to various tastes and occasions. Maya's collections are a testament to her versatility as a designer, showcasing her ability to blend bold patterns, intricate textures, and a palette of rich colors. Each collection is a curated journey through different themes and inspirations, reflecting Maya's deep engagement with the ever-evolving tapestry of global fashion. Her creations are not just garments; they are a celebration of personal expression and the enduring beauty of thoughtful design.
From Our Blog
Maya Seyferth's blog is a vibrant tapestry of her journey in the fashion world, offering an intimate glimpse into her creative process and the latest trends. Through her posts, Maya not only showcases her newest designs but also shares her insights on style, sustainability, and the evolving landscape of fashion. Her blog is a treasure trove of inspiration, filled with behind-the-scenes looks, expert tips, and personal reflections that connect deeply with her audience. Each entry is a testament to her passion for fashion and her commitment to engaging with her community. Maya's blog is not just a platform for her work; it's a dialogue with the world of fashion enthusiasts.